Myanaung, 20 February
The 72nd anniversary of Chin National Day was celebrated at a ground in Myanaung Township, Ayeyawady Region this morning.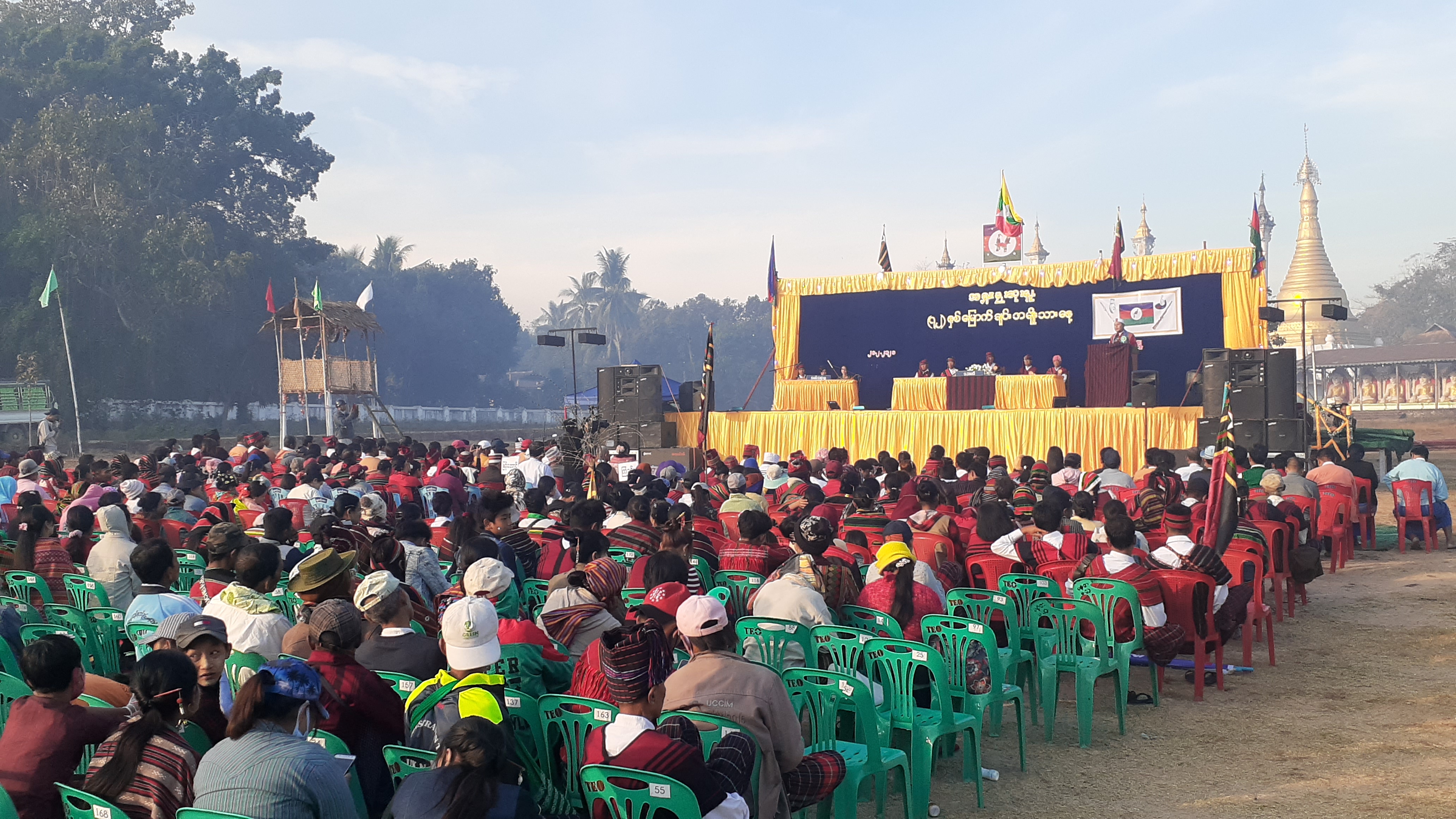 Those attendees saluted the fallen heroes and the MC formally opened the ceremony. First, Chief Minister of Ayeyawady Region U Hla Moe Aung extended the greetings. Next, Ayeyawady Region Minister for Kayin Ethnic Affairs Ga Moe Myat Myat Thu read out the message sent by Union Minister for Ethnic Affairs Naing Thet Lwin and Chairperson of the region's ethnic affairs committee U Thaw Zin Win spoke words of thanks.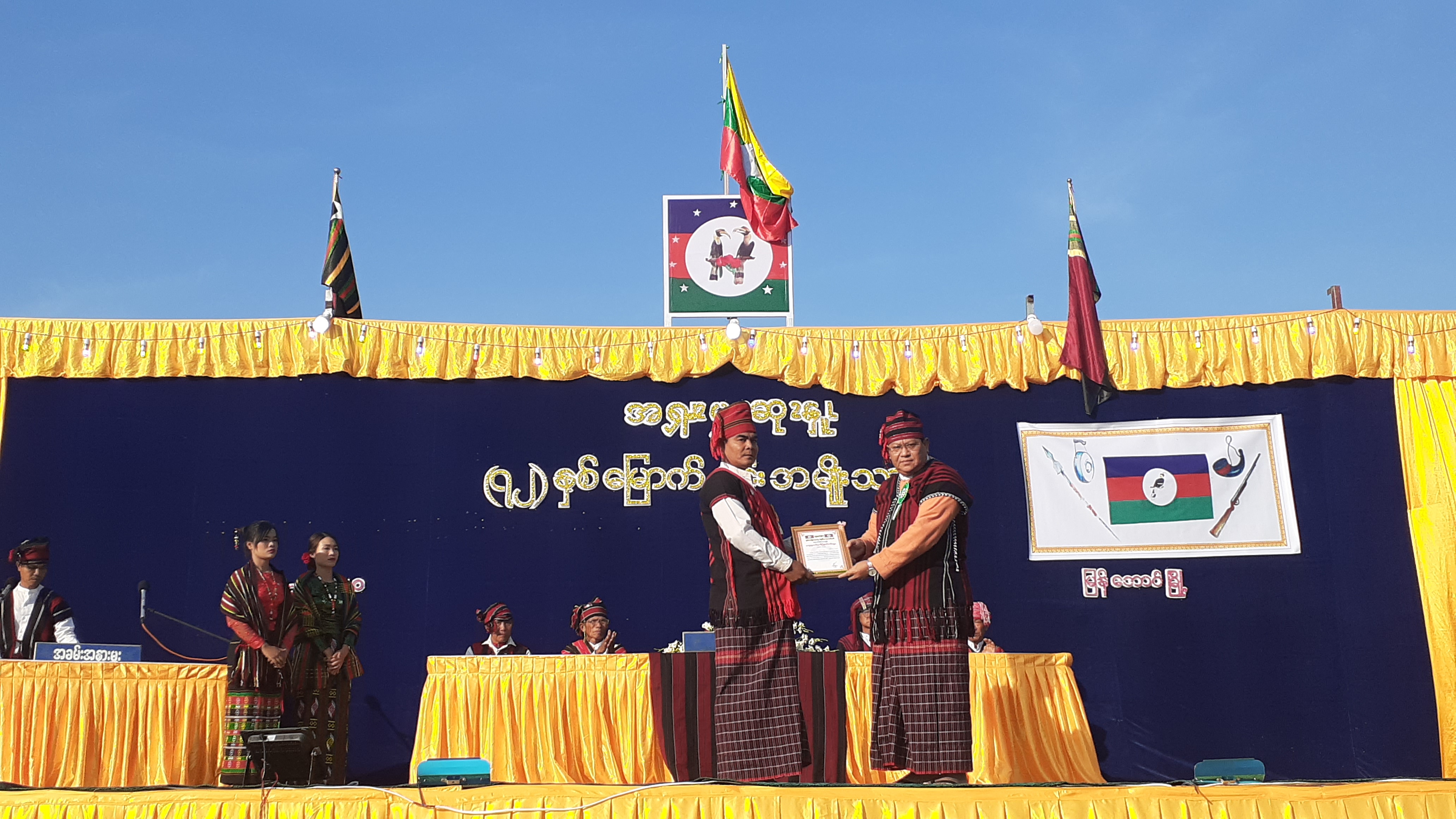 Also present at the event were Regional Minister for Security and Border Affairs Col Kyaw Swar Hlaing, Regional Minister for Agriculture, Livestock Breeding, Natural Resources and Environmental Conservation U Tin Aung Win, Secretary of the regional government U Than Swe Win, Regional MP Daw Su Su Aung, Deputy Commissioner U Myo Aung, departmental stall, political parties, local people and Chin ethnic.—Win Bo (IPRD)
Translated by Kyaw Htike Soe