Out of the companies that have submitted the Expression of Interests, 86 have been forwarded to the General Administration of Customs of the People's Republic of China (GACC) to seek permits for legalize corn exports to China, said U Aye Chan Aung, chair of the Myanmar Corn Industrial Association.

Those companies are left to receive a registration code at the final stage, he added.
"When GACC grants the registration code to those companies, corn can be legally shipped to China. Those companies have passed the preliminary stage," U Aye Chan Aung pointed out.
Upon issuing the registration code this month, the corn export to China is expected to commence in September, according to the association.

Additionally, 26 companies have initially passed the tests on Myanmar's side. They will also proceed to the GACC, the association stated.

The SPS Protocol (Sanitary and Phytosanitary Protocol) for biosecurity is a must for legitimate export to China, the main trade partner of agricultural products with Myanmar. Myanmar's Ministry of Agriculture, Livestock and Irrigation and GACC have signed an agreement to legally ship corn to China. This being so, the corn industry is endeavouring to seek permits from the GACC and to meet the import food safety criteria.
Therefore, the exporter companies have been notified to submit EOIs to the working task force by 31 March 2022 in order to meet the SPS protocol requirements and file annual registration.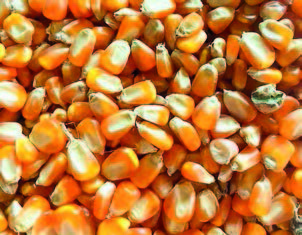 A total of 142 companies submitted EOIs for legalizing corn exports. The working task force screened the EOIs in line with the protocols. Myanmar's Department of the Consumer Affairs and Myanmar Inspection and Testing Service (MITS), the authorized organization of the State, conducted a survey of the drying mills and warehouses as well.
The protocols include the exporters must have a company or institution which can handle the standard drying mill or warehousing operation for exports or can strictly adhere to the agreements during the set period. Those who have a history of corn exports to China or other foreign countries must also present the relevant documents. The company has to comply with the rules and regulations set by China. Additionally, they need to adopt Good Agricultural Practice-GAP and contract farming in need to enhance the corn sector and ensure food safety.

The prevailing prices stood at K860-K880 per viss (a viss equals 1.6 kilogrammes) and FOB prices were approximately US$290-310 per tonne, according to the Yangon Region Chambers of Commerce and Industry (Bayintnaung Commodity Wholesale Centre).
Myanmar exported 2.3 million tonnes of corn to foreign trade partners in the 2020-2021 financial year. The majority of them were sent to Thailand and the remaining went to China, India and Viet Nam.

At present, corn is cultivated in Shan, Kachin, Kayah and Kayin states and Mandalay, Sagaing and Magway regions. Myanmar has three corn seasons – winter, summer and monsoon. The country produces 2.5-3 million tonnes of corn every year. — NN/GNLM